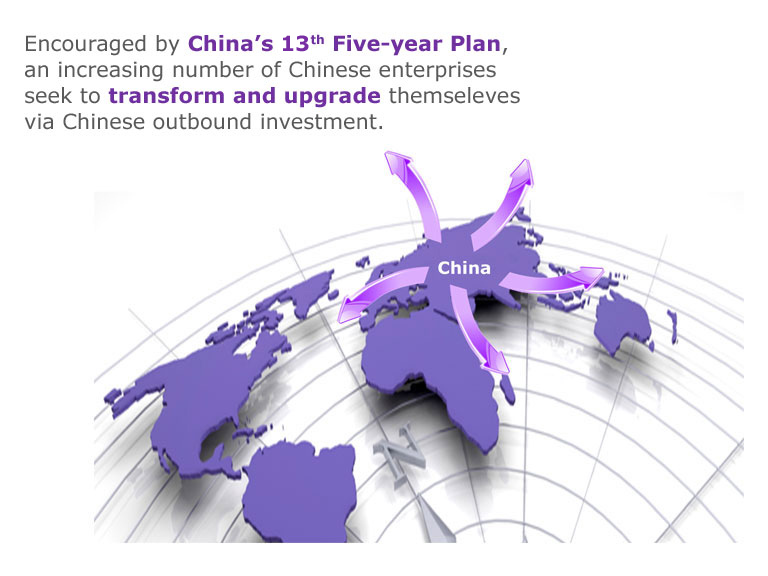 The 13th Five-year Plan (2016-2020) is to promote innovation as a long-term strategy to facilitate growth in a sustainable manner. Emphasis is also put on further improvement in utilitsation of foreign investment and outbound investment activities. Coupled with the Belt and Road Initiative, mainland enterprises are encouraged to enhance their outbound investment activities, including the countries along the Belt-and-Road.

There are an increasing number of mainland enterprises seeking to transform and upgrade themselves via investment in advanced technologies, intellectual property and brands, while bringing such know-how back for use in the mainland's domestic market.

Apart from state-owned enterprise, more and more mainland private enterprises are also looking to invest in a wide array of sectors, covering industrial and manufacturing technologies, clean technology and new materials, distribution network, consumer brands, modern business solutions, etc., so as to maintain their competitiveness in the world market.
For more info: Click Here
Credit to: